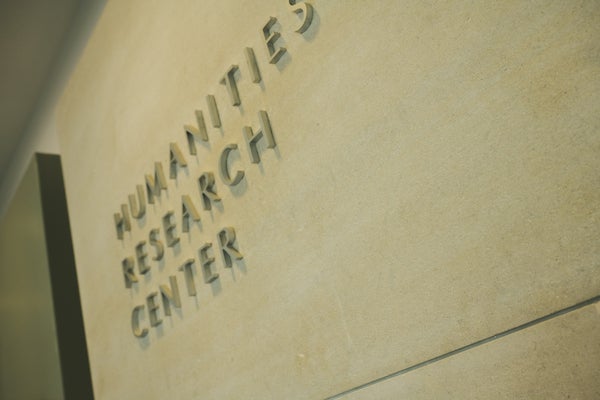 The Humanities Research Center (HRC) in the School of Humanities is an internationally recognized hub for fostering innovative intellectual inquiry in the humanities and the arts at Rice.
Created in 1987, the HRC—as a hub of collaborative inquiry—has been engaged in a process of renewal and re-formation led by its faculty council, comprised of colleagues from a range of departments, centers and interdisciplinary programs, and by the School of Humanities dean and associate deans.
The new HRC aims to shape and support research and engagement practices that are locally rooted and globally linked. The HRC is actively engaged with the Consortium of Humanities Centers and Institutes (CHCI), connecting Rice to national and global humanities initiatives.
The HRC seeks to advance graduate education beyond disciplinary bounds through seminars, workshops and research collaborations. In Fall 2023, the HRC initiated the school's first interdisciplinary introductory graduate course for first-year PhD students entitled "The Humanities Beyond the Disciplines."
A key goal of the HRC is to raise the visibility and impact of our scholarship and public engagement in key areas of humanistic and artistic inquiry. The HRC invites engagement from all School of Humanities faculty and students and seeks to include and support both disciplinary and interdisciplinary research endeavors and collaborations.
For the academic years of 2023 through 2025, the HRC is introducing the theme of repair. Learn more about the theme and share your idea or proposal with us. >