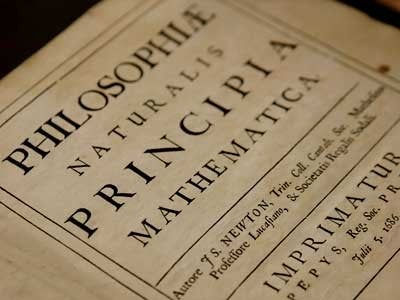 Lecture: What Was It To Be an 18th Century Newtonian?
Tuesday, December 3, 2013
Speaker: Catherine Wilson from University of York and HRC Visiting Faculty Fellow Rice University
Newton's principal scientific achievement is considered to have been his explanation of elliptical planetary motion, Kepler's laws, and the phenomenon of 'weight' by means of a measurable attractive force possessed by all bodies. But "Newtonianism" in the 18th century came to mean more than this; it signified a belief in 'occult' powers including chemical 'affinities' and vital or morphological forces and in the possibility that 'matter' was not after all 'solid.' Newton's success in mathematising physics also played out in interesting theological ways. This talk will explore some of these topics and also discuss the ways in which philosophers like Kant tried to deal with the threat of the 'mechanical' universe. This talk is presented as a part of the HRC Workshop "Cultural Studies of Science, Technology, Engineering, Medicine, and Mathematics."