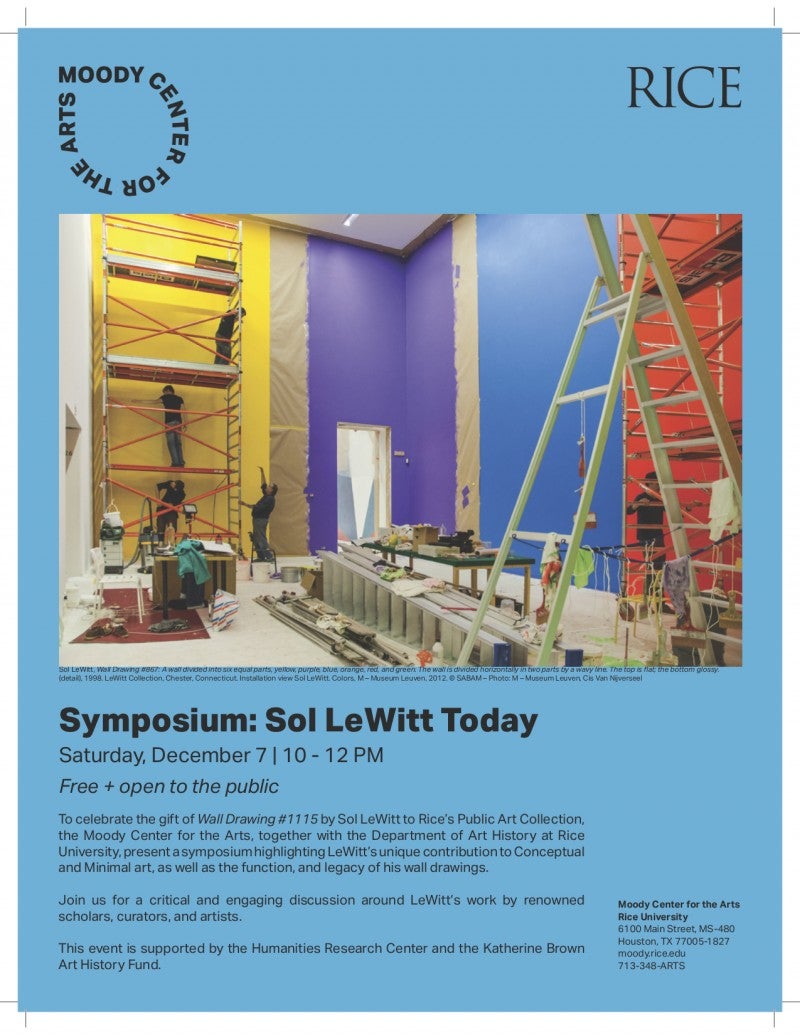 Symposium: Sol LeWitt Today
Saturday, December 7, 2019
Free + open to the public
To celebrate the gift of Wall Drawing #1115 by Sol LeWitt to Rice's Public Art Collection, the Moody Center for the Arts, together with the Department of Art History at Rice University, present a symposium highlighting LeWitt's unique contribution to Conceptual and Minimal art, as well as the function, and legacy of his wall drawings.
Join us for a critical and engaging discussion around LeWitt's work by renowned scholars, curators, and artists.
This event is supported by the Humanities Research Center and the Katherine Brown Art History Fund.