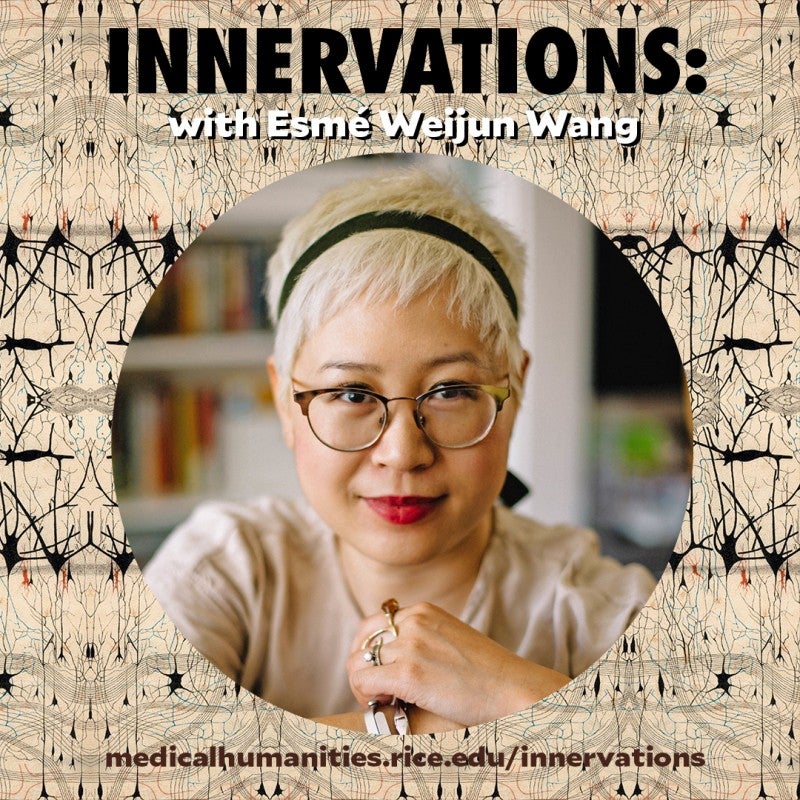 Narrative Medicine Lecture Series - Innervations: Humanistic Medicine and Stories from the TMC with Esmè Wang, The Collected Schizophrenias
Wednesday, February 10, 2021
A Zoom webinar reading followed by an interview with Lacy M. Johnson, assistant professor of creative writing at Rice University. Free and open to the public.
Novelist and essayist Esmé Weijun Wang will discuss The Collected Schizophrenias (2019), winner of the Graywolf Press Nonfiction Prize. Opening with her journey toward a diagnosis of schizoaffective disorder, Wang writes of the medical community's own disagreement about labels and procedures for diagnosing those with mental illness, and then follows an arc that examines the manifestations of schizophrenia in her life. An intimate, moving book written with the immediacy and directness of one who still struggles with the effects of mental and chronic illness, The Collected Schizophrenias cuts right to the core.
Sponsors: Rice University Medical Humanities Program and the Humanities Research Center, UT Health McGovern Medical School, McGovern Center for Humanities and Ethics, Humanities Texas, Baylor College of Medicine Center for Medical Ethics and Health Policy | Narrative Medicine Program, University of Houston Medicine and Society Program, Texas Woman's University, Inprint, and The Health Museum | John P. McGovern Museum of Health and Medical Science.